LEADERSHIP IS ESSENTIAL TO WORKFORCE DEVELOPMENT
"Leadership development can be taught at any age — and companies wait far, far too long to begin."
–Jack Zenger, Harvard Business Review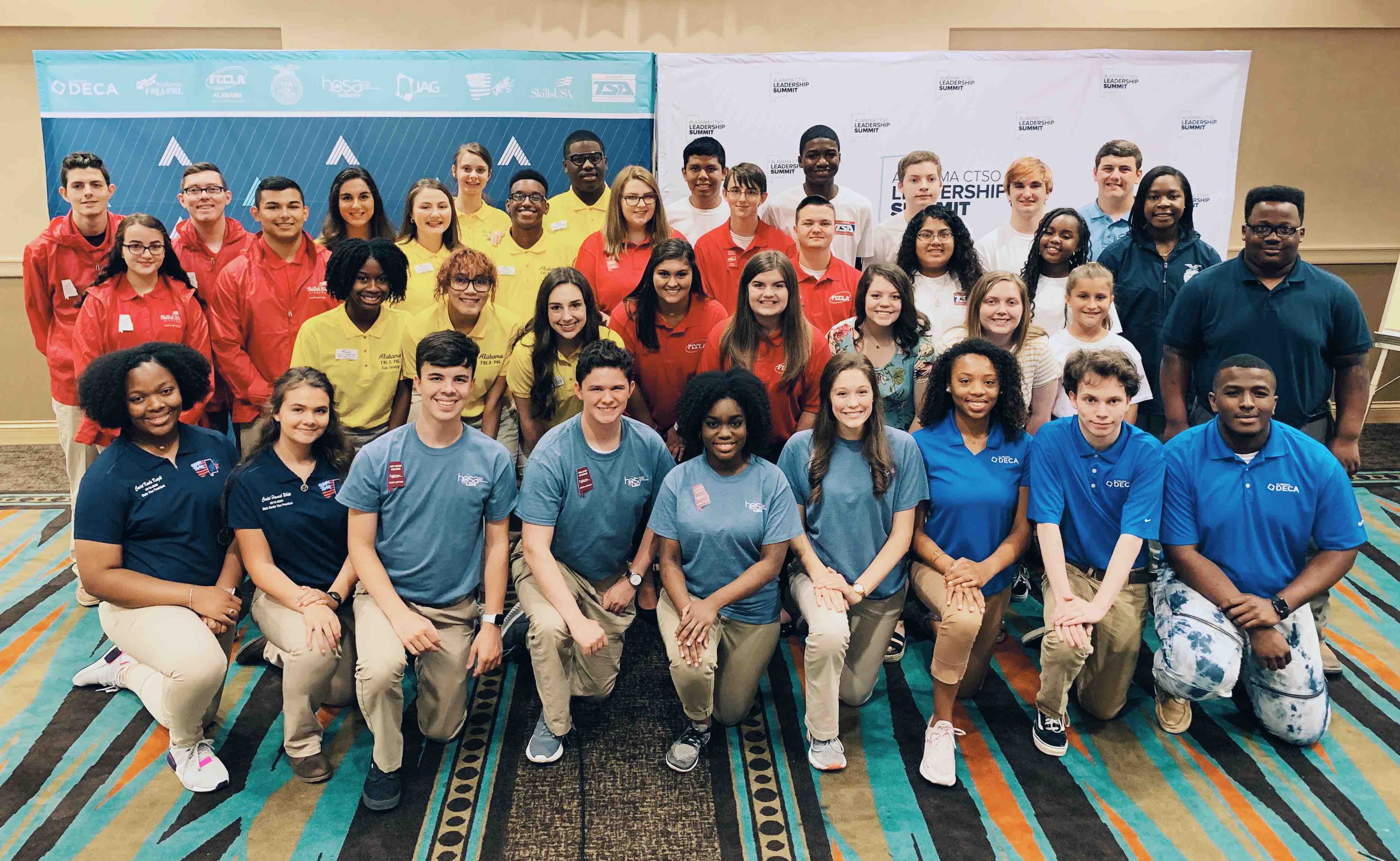 WE ARE WORKFORCE READY
Career and Technical Student Organizations (CTSOs) provide a proactive approach to workforce development. By infusing key elements of leadership development with technical training, our students are equipped with the employability skills needed to meet hiring demands by employers in industry.
CTSO students are "workforce ready" before they apply for their first job or begin their career.
Our mission is to strengthen Alabama's workforce readiness and state economy by providing today's youth with the training, skills, and experience necessary to become contributing members of society. Through collaboration between education and industry, CTSOs promote industry-relevant learning and leadership development by serving as stewards for the Alabama workforce pipeline.
The technical expertise and certifications provided in Career and Technical Education (CTE) programs is not enough to be successful in the workforce. Students need essential soft skills and 21st century skills of how to work in teams, solve complex challenges, and communicate and collaborate. These skills come to life through real-world experiences in Career and Technical Student Organizations (CTSOs).
CTSOs get students involved outside of the classroom and provides them in an immersive technical learning environment. Students have opportunities for work-based learning, career development, internships and employment. Through the CTSO approach to education, students earn a holistic learning experience and are better prepared to enter the workforce.
For every $1 invested in CTSO and Career and Technical Education programs, there is an amplified return of $10 to the state's economy. Partnership and investment from the community and industry is the key lever that makes the CTSO experience possible and generates additional support. This funding model is inclusive of all stakeholders – parents, industry, federal/state/local sources, and the students themselves. With everyone invested, everyone has ownership, and Alabama wins.
INDUSTRIES SERVED
We Prepare Leaders to Serve These Industries Through Their Future Careers
Agriculture, Food & Natural Resources
Architecture & Construction
Arts, Audio/Video Technology & Communications
Business Management & Administration
Government & Public Administration
Law, Public Safety, Corrections & Security
Science, Technology, Engineering & Mathematics
Transportation, Distribution & Logistics
Learn more about Career Clusters & Career Pathways at Advance CTE.
of Alabama High School Students Currently Enrolled in at Least One CTE Class
Paid Work Hours and Internships on the Job
What Our Supporters Say
Youth leadership opportunities are important for students to be able to share their passions and enthusiasm, hear encouraging stories from national leaders and bring back lessons that are applicable to future projects and most importantly, an individual's dreams. You are preparing for a world that is constantly changing, and the future is incredibly bright for Alabama's students.
– Kay Ivey, Governor of Alabama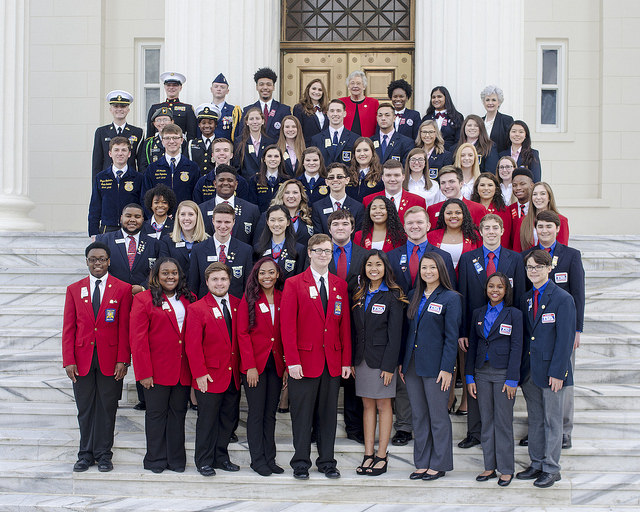 of Secondary CTE students had positive placement outcomes one year after graduation including: military enlistment, employment, advanced technical training, and post-secondary enrollment.
CTSO STUDENT GRADUATION RATE
CTSO STUDENTS PURSING POST-SECONDARY EDUCATION
OF EMPLOYERS HAVE UNFILLED POSITIONS DUE TO LACK OF QUALIFIED CANDIDATES
WHAT OUR STUDENTS SAY
"I am where I am today because my career and technical education means everything to me."
"The biggest lesson I've learned from my CTE experience is that you're stronger than you think."
"I am where I am today because I have great people who care about my future."
Connect With Us
MAKE AN IMPACT IN ALABAMA'S WORKFORCE BY INVESTING IN THE LIVES OF OUR STUDENT LEADERS