OUR EVENTS
Come See Our Dynamic Delivery of Essential Skills For Yourself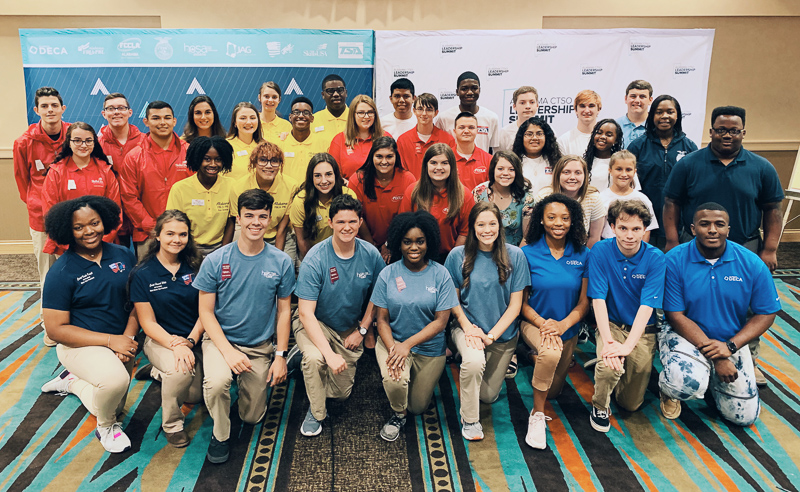 The annual Alabama CTSO Leadership Summit brings together Alabama's top CTE+CTSO student leaders and officers to network, collaborate, learn, and prepare to guide their student organizations in the coming year! As the statewide officers of Alabama's CTE+CTSO organizations, these officers lead the more than 75,000CTE+CTSO members across the state of Alabama as they prepare for College+CareerSuccess.
The three day summit prepares attendees to lead with training in the following areas:
Idea + Project Management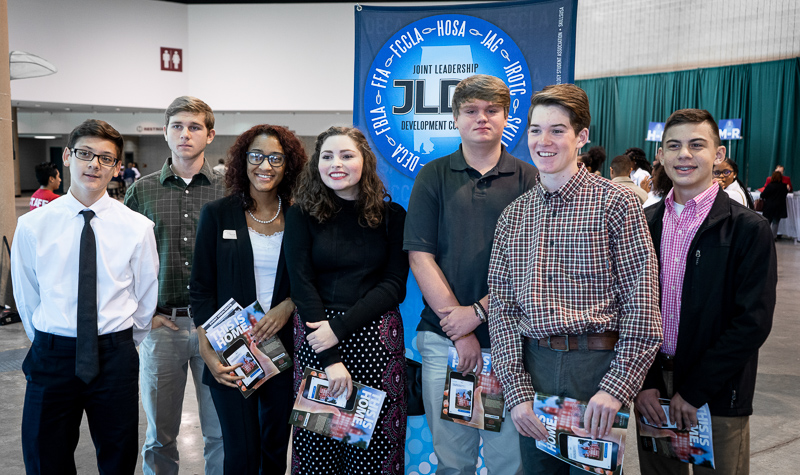 ALABAMA JOINT LEADERSHIP DEVELOPMENT CONFERENCE (JLDC)
With nearly 5,000 students, educators, industry leaders, administrators and counselors attending, Alabama's Joint Leadership Development Conference is the largest non-athletic joint gathering of students in the South Eastern United States for an educational purpose.
The goal of JLDC is to build Alabama's College+Career-Ready workforce with employability skills, leadership training, exposure to Alabama's career opportunities, and increased knowledge of CTE+CTSO opportunities.
The two day conference prepares students with essential 21st Century skills, including:
Communication + Collaboration
Initiative + Self Direction
Social + Cross-Cultural Skills
Leadership + Responsibility
Connect With Us
MAKE AN IMPACT IN ALABAMA'S WORKFORCE BY INVESTING IN THE LIVES OF OUR STUDENT LEADERS